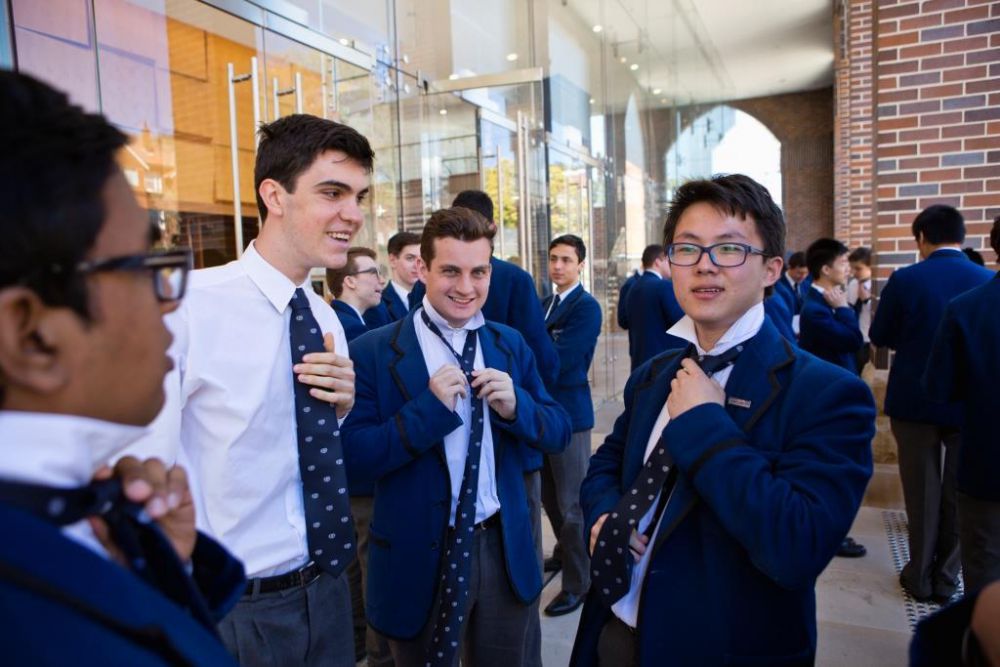 Class of 2016, just inducted in the folds of the Knox Old Boys.
Proudly putting on their Old Boy Ties

Welcome to the OKGA Website. This site will give you access to your alumni information and also assist in putting you in contact with other Knox Grammar alumni around the world. The OKGA has built a website which will enable you to discover information news and events, particpate in games and update your own details for contact with the OKGA. There is also the opportunity to participate in the mentoring program either as a mentor or mentee and gain invaluable experience from the vast array of Old Boys both nationally and internationally. Take time to update your profile, contact old friends or just browse the different items. The site is always being updated so we would like to have your feedback on what you would like to see on your site.

For further information about the OKGA, contact the OKGA Office:
Phone: (02) 9487 0419
Email: OKGA@knox.nsw.edu.au