Date
2018-06-19

Time
19:00 to 20:00
Location
Knox Cultural Centre Auditorium
Knox Grammar School
Cost
$0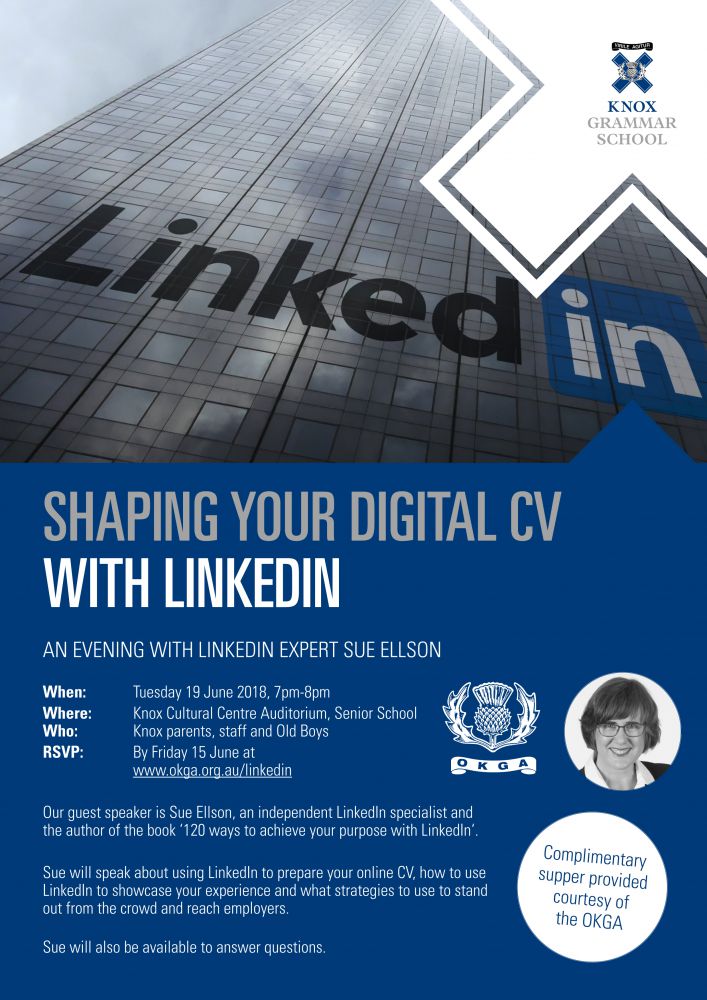 Our guest speaker is Sue Ellson, an independent LinkedIn specialist and the author of the book '120 ways to achieve your purpose with LinkedIn'.
Sue will speak about using LinkedIn to prepare your online CV, how to use LinkedIn to showcase your experience and what strategies to use to stand
out from the crowd and reach employers.

Sue will also be available to answer questions.
RSVP: By Friday 15 June

Parking available. Entry via Gate 3, Borambil St