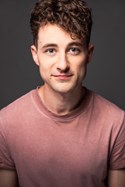 Hayden Barltrop (OKG08)
Mamma Mia! the Musical opened in Sydney this week, under the guidance of Musical Director, Hayden Barltrop (OKG08). Following his exceptional tour as Associate...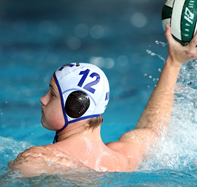 Tyler Krenkels (OKG21)
Tyler Krenkels (OKG21), former Head Prefect of Sport and Captain of the 1st VII Water Polo team, has been selected in the Australian Men's team which...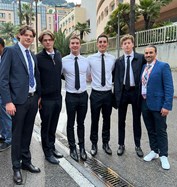 OKG Swimmers on Tour
Five Old Boys recently competed in the Mare Nostrum Swim Tour in Europe. Under the guidance of Head Performance Coach, Nick Dobson (OKG08), the five –...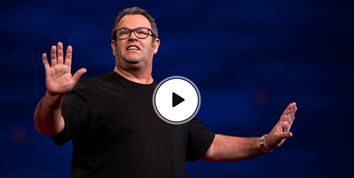 Building genuine connections
Gus Worland (OKG86), founder of Gotcha4Life, delivered a TED talk in Vancouver a few weeks ago on the topic 'Is someone you love suffering in silence?...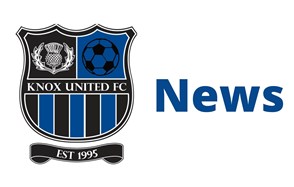 Knox United News
Congratulations to Tom Radcliff (OKG09) who moved into equal 5th on the club's all time golden boot ladder earlier this month. While close behind...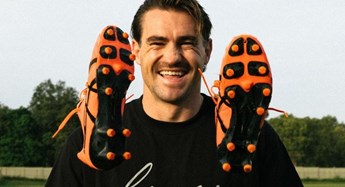 In the News: Connor Watson (OKG14)
As part of this week's Indigenous Round in the NRL, proud Gamilaroi man, Connor Watson (OKG14) has launched the 2023 Boots for Brighter Futures Program;...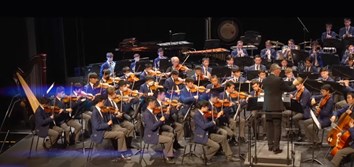 Knox In Concert
Two events in the 2023 Knox in Concert Festival Series will be presented next week (w/c 22 May) in the Wenkart Theatre. All are welcome to attend.
...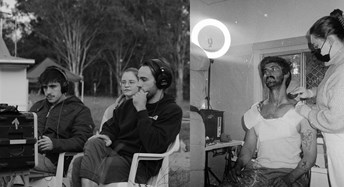 Debut feature selected for Sydney Film Festival
Birdeater, a debut feature film written and co-directed by Jack Clark (OKG14), has been selected for the 2023 Sydney Film Festival (SFF). The film directed...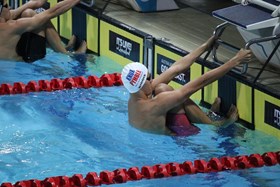 Tane Bidois (OKG22)
Congratulations to Tane Bidois (OKG22). Tane has been selected in the Australian Junior Dolphins team for the 2023 Junior World Championships, to be held...

Event recap: Annual Thistle Lunch
More than 145 Old Boys and friends gathered at The Kirribilli Club for the Annual Thistle Lunch last Friday (28 April).

In conversation with event...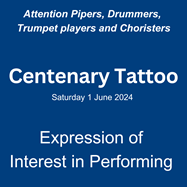 Knox Centenary Tattoo: Community Expression of Interest
The School is calling on Old Boys, Parents and Staff to get involved as Pipers, Drummers, Trumpet players or Choristers, for a possible opportunity to...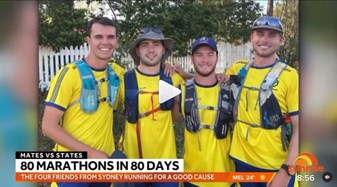 In the media: Mates on Morning TV
After running marathons for 73 consecutive days, the four mates running up the East Coast of the USA appeared
live on The Morning Show
...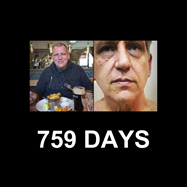 Robert Pether Update
With Robert Pether (OKG92) having been in jail now for 759 days and counting, his wife, Desree recently returned to Australia to speak with a number of...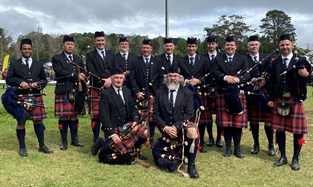 Brigadoon 2023
Last Saturday (1 April), the Knox Old Boys Pipe Band travelled to Bundanoon for the 'Bundanoon is Brigadoon' Highland Gathering. It is a huge...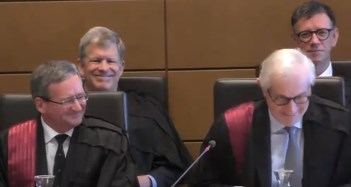 Justice Ian Jackman SC (OKG80)
A ceremonial sitting of the Federal Court of Australia was held to welcome the Honourable Justice Jackman last month. Justice Jackman was appointed as...

OKG Community Support - Heroic Challenge Update
Gil Garrett (OKG18) who set out from Uluru on his push bike on 26 February bound for the Opera House, is now well over the halfway mark and back in NSW....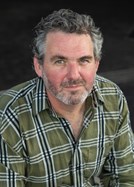 Lighting Stages
After 30 years of working in major theatres around the world, Hugh Hamilton (OKG90), Lighting Designer, Associate and Programmer, recently returned to...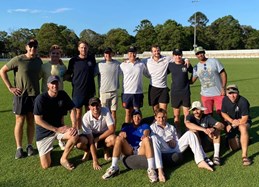 OKCC Grand Final Match Report
Unfortunately, the cards didn't fall the OKCC's* way in the Jack Pace Shield (JPS) Grand Final last Sunday, as the team went down to Aloys...

OKGA AGM 2023
Thank you to the Old Boys who braved the wild weather to attend last week's OKGA Annual General Meeting. Attendees heard reports from OKGA Patron...

Careers Insight Evening
On Monday, 27 February, forty four Old Boys joined two current Knox parents to share their career experience at the Knox/OKGA Careers Insight Evening....

Old Boys' Rugby Pre-Season
With Knox Rugby Club recently confirming a three-way trial match against Old Iggies and Old Barker for 25 March, now is the time to start coming to training....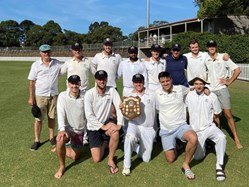 OKCC in Jack Pace Shield Final
This Sunday 5 March, the Old Boys' Cricket Club will play in the Grand Final match for the Jack Pace Shield (JPS). Starting at 1pm at Goddard Park,...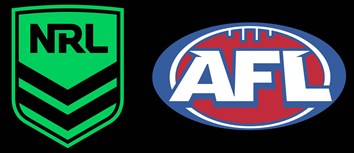 NRL and AFL Competitions
The NRL and AFL Predictor competitions for 2023 are now open for entry on our website. These competitions, where you will be competing against fellow OKGs...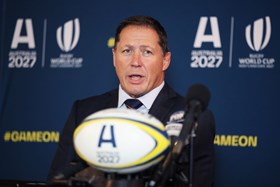 Annual Australian Schools Rugby Lunch
The Australian Schools Rugby Foundation (ASRU) Annual Lunch will be held in Sydney on Friday, 24 March at the Four Seasons.

The Lunch provides vital...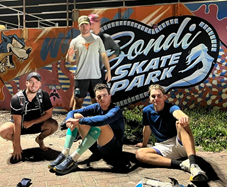 Mates crossing the States
Three Knox Old Boys from the Class of 2017 and one Old Ignatian started traversing the US East Coast on 19 February to raise money for The Cancer Council....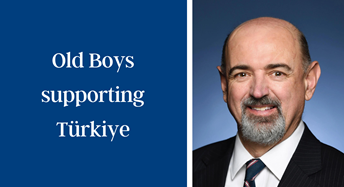 Old Boys supporting Türkiye
Miles Armitage (OKG81), the Australian Ambassador to Türkiye, who is coordinating assistance for Australians following the devastating earthquakes,...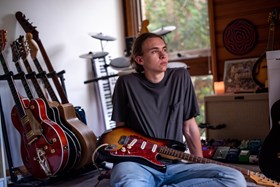 Lifelong writer's block defeated
Simon O'Hagan (OKG17) recently released his debut EP, Sanctuary Gardens, on all the major streaming platforms. He describes the five-track project...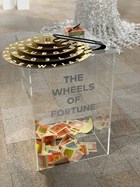 The Wheels of Fortune
A conceptual, interactive art installation by Tym Yee (OKG07) is now on display at The Concourse as part of Willoughby Council's Year of the Rabbit...
Now Showing
Films starring Sam Rechner (OKG19) and Nick Paranamos (OKG14) – The Fabelmans and Blueback – were released in Australian cinemas in early January....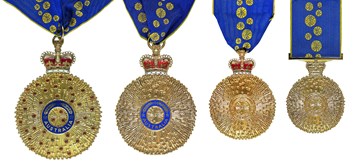 Australia Day Honours 2023
We congratulate this year's Australia Day Honours recipients for outstanding service. Old Boys and fellow members of the Knox community recognised...
Holiday Closure Notice 2022-23
The OKGA Office will be closed from midday, 23 December and we reopen on Monday, 16 January 2023.
Distribution of our eNews will resume on 27 January....

HSC 2022
The Class of 2022 has achieved outstanding HSC results, which is a testament to the resilience and motivation of these young men to succeed.

View...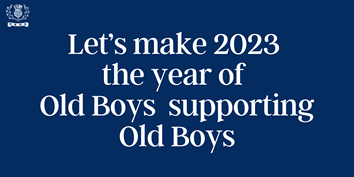 Old Boys supporting Old Boys
Although Christmas is a time of great happiness for many, it can be especially hard for some. Many members of our community have lost family or friends,...
Hall Of Fame Inductee
Dick Van Straalen (OKG62) was inducted into the International Surfboard Builders Hall Of Fame (ISBHOF) on 15 October, 2022. In the letter announcing his...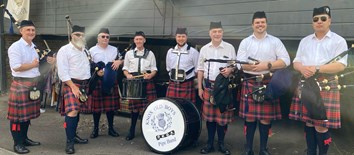 Massed Bands at Wahroonga Fair 2022
On Sunday 4 December, the Knox Old Boys Pipe Band joined the School Pipes and Drums, and a few from the Prep School Pipe Band, to play at Wahroonga Fair....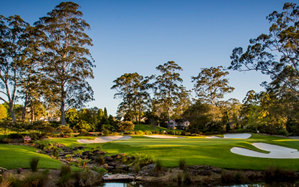 Class of 1965 Reunion - 2022
Thirty seven members of the Class of 1965 attended the reunion on 14 October 2022. From the post lunch compliments, the function was the best yet. The...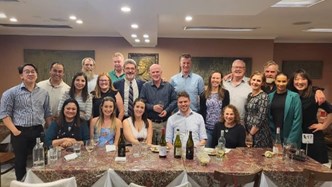 Les Harvey Retires
After 51 years of teaching Mathematics, including for 42 years at Knox, Les Harvey retires today (2 December).

Photo: Maths Department Farewell...
In the media - November 2022
David Jackson (OKG89) has recently appeared in several publications including The Daily Telegraph and Australian Business Journal commenting on his award-winning...

SGM Resolution Passed
We are pleased to report the more than 50 Old Boys who attended the OKGA Special General Meeting (SGM) on 22 November voted unanimously in favour of the...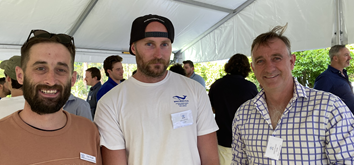 End of Year BBQ
Thank you to the OKGA Patron and Headmaster, Scott James, representatives of The Senior Knoxonians and Old Boys ranging from 1950s to 2021 leavers who...
OKCC Match Report 27/11/22
Last weekend, the Old Boys' Cricket Club (OKCC) took on a strong I Zingari (IZ) team, needing a win to keep the Club's Jack Pace Shield (JPS)...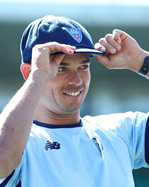 Player of the Match on debut
Chris Green (OKG11) was named Player of the Match on debut (cap #763) for NSW (First Class) in last week's Sheffield Shield match at the Sydney Cricket...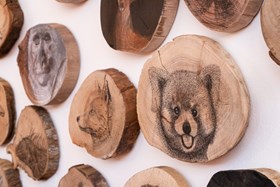 KGS Visual Arts Semester Two
Artworks created by KGS students in Years 7-11 - exploring the mediums of painting, photography, sculpture, printmaking, drawings, video and ceramics -...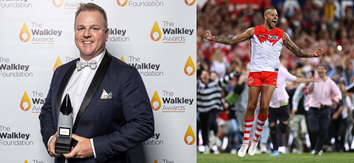 Award-winning photojournalism
Cameron Spencer (OKG96) has been awarded this year's Walkley for Sport Photography for a portfolio of images he submitted to the 67th Walkley Awards...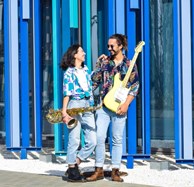 Debut single release
Liam Joyce (OKG12), one half of the music duo The Street Foxes, has just released his first single. Announcing the launch in a bi-lingual post, Liam and...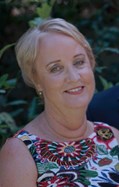 Farewell Julie Davis
It is with great regret we announce the retirement from the OKGA of Julie Davis, our Benevolence Manager of the last six years.

Julie joined the...

Class of 1971 - 50 Years
The Class of 1971, 50 Year Reunion
Warrawee Bowling Club, 19 November 2022

Date posted: 22 November 2022
Introducing Emily Morris
We are delighted to advise the OKGA has employed Emily Morris as the new Benevolence Manager assuming
Julie Davis
...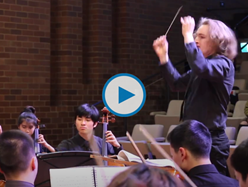 KYO Conducting Debut
Steve Koroknay (OKG18) made his orchestral conducting debut for the Kuringai Youth Orchestra (KYO) in a concert held at Abbotsleigh on 25 September.
Watch a video
...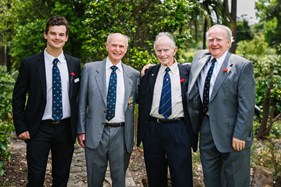 Remembrance Day Commemoration and OKGA Honouring Service
On Friday 11 November 2022, the OKGA Honouring Service was held on Knox 1 in conjunction with the School's Remembrance Day Service. This was the...
View all as list